SOUNDSTREAM AR1.8000D ARACHNID Series 8000w Mono Amplifier 1-Ohm Class D+Amp Kit
$209.95
(as of 05/06/2018 at 12:07 UTC)
Description
Size Guide
Reviews
Description
New for 2017, Arachnid Amplifiers are the next step in performance and value. Taking advantage of our tried and true class A/B Full Range and improved efficiency Class D Monoblock platforms, Arachnid Amplifiers continue down the road of reliability and longevity you know well. Arachnid models include 4 Channel & Class D Monoblocks up to 8,000 Watts.

Features:

SOUNDSTREAM AR1.8000D ARACHNID Series 8000 Watt Mono Amplifier 1-Ohm Class D Amp 
4g Power Wire & 8g Speaker Wire Outputs
Variable 12dB High & Low Pass Crossovers
12dB Bass Boost Increases Low Octave Harmonics
1800 Phase Shift Improves Low Octave Dynamics
Dash Mount Remote Control Included
Max Power (Watts): 8,000
RMS Power @ 4Ω: 1,500 x 1
RMS Power @ 2Ω: 2,500 x 1
RMS Power @ 1Ω: 4,000 x 1
Remote Gain Control: Included
Low Pass Filter: 40-180Hz
Bass Boost: 0-13dB
Bass Boost Frequency: 30-80Hz
Subsonic Filter: 10-50Hz
Frequency Response: 20-190Hz
S/N: 97dB
Input Sensitivity: 0.2-6V
THD: <1%
Operation Voltage: 9-16V
Dimensions: 8.50"W x 2"H
Rockville RWK01 0 AWG (American Wire Gauge) Complete Car Amp Installation Wire Kit
17' - 0 Gauge Translucent Blue SuperFlex Power Cable
3' - 0 Gauge Translucent Black SuperFlex Ground Cable
Gold Plated ANL Heat Resistance Fuse Holder
200 Amp ANL Gold Plated Fuse
1 - 17' High Grade Twisted Pair of RCA Interconnects
25' Translucent Blue Speaker Wire
7' Split Loom Tubing
17' Amplifier Remote Turn On Cable
Wire Ties and Ring Terminals, and all other accessories you need for a clean installation
Soft abrasion proof insulating jacket allows for 100% improved flexibility
PVC outer jacket can with-stand an extreme temperature range of -40 to 220 degrees F
Features
Package Includes : SOUNDSTREAM AR1.8000D ARACHNID Series 8000 Watt 1-Ohm Mono Amplifier + Rockville RWK01 0 Gauge Complete Wire Kit With RCA Cables
SOUNDSTREAM AR1.8000D ARACHNID Series 8000 Watt Mono Amplifier 1-Ohm Class D Amp . 1-ohm Stable Monoblock Operation for MAX Power. Bridge 2 Monoblocks Together for Double Power!. Military Grade PCB w/ PWM MOSFET Power Supply. Direct Short, Thermal, & Overload Circuit Protection. High/Speaker Level & Low Level/RCA Input. 200mV-6V Low Level RCA Input. Pre-Amp Low-Level RCA Outputs (Select Models).
4g Power Wire & 8g Speaker Wire Outputs. Variable 12dB High & Low Pass Crossovers. 12dB Bass Boost Increases Low Octave Harmonics. 1800 Phase Shift Improves Low Octave Dynamics. Dash Mount Remote Control Included. Specifications:. Max Power (Watts): 8,000. RMS Power @ 4Ω: 1,500 x 1. RMS Power @ 2Ω: 2,500 x 1. RMS Power @ 1Ω: 4,000 x 1. Remote Gain Control: Included. Low Pass Filter: 40-180Hz. Bass Boost: 0-13dB.
Rockville RWK01 0 AWG (American Wire Gauge) Complete Car Amp Installation Wire Kit. 17' - 0 Gauge Translucent Blue SuperFlex Power Cable. 3' - 0 Gauge Translucent Black SuperFlex Ground Cable. Gold Plated ANL Heat Resistance Fuse Holder. 200 Amp ANL Gold Plated Fuse. 1 - 17' High Grade Twisted Pair of RCA Interconnects. 25' Translucent Blue Speaker Wire.
7' Split Loom Tubing. 17' Amplifier Remote Turn On Cable. Wire Ties and Ring Terminals, and all other accessories you need for a clean installation. Soft abrasion proof insulating jacket allows for 100% improved flexibility. PVC outer jacket can with-stand an extreme temperature range of -40 to 220 degrees F.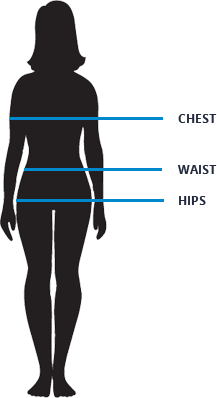 | size | chest(in.) | waist(in.) | hips(in.) |
| --- | --- | --- | --- |
| XS | 34-36 | 27-29 | 34.5-36.5 |
| S | 36-38 | 29-31 | 36.5-38.5 |
| M | 38-40 | 31-33 | 38.5-40.5 |
| L | 40-42 | 33-36 | 40.5-43.5 |
| XL | 42-45 | 36-40 | 43.5-47.5 |
| XXL | 45-48 | 40-44 | 47.5-51.5 |