Rockville R7EQ 1/2 Din 7 Band Car Audio Equalizer EQ w/ Front, Rear + Sub Output
$37.64
(as of 05/06/2018 at 19:57 UTC)
Description
Size Guide
Reviews
Description
Includes:

Equalizer
Screws
Bracket
Owner manual
Warranty card
Features:

Rockville R7EQ 1/2 Din 7 Band Car Audio Equalizer EQ w/ Front, Rear + Sub Output
Includes mounting brackets and screws for easy installation
7 adjustable bands of equalization (50Hz,125Hz,315Hz,750Hz,2.2KHz,6KHz and 12KHz)
Each band is adjustable from -18dB to +18dB
Adjustable subwoofer frequency from 40Hz to 250Hz
Built in crossover
Subwoofer level controls and subwoofer frequency cutoff controls (40-250 Hz)
Built in 7 volt line driver
Blue LED lights on each rotary knob
Front, rear, and sub preamp outputs
Aux input with gain knob to adjust aux volume
Strong metal chassis with high quality rotary knobs for all controls
Amazing quality with low distortion (Built with top quality components)
Frequency response: 20Hz TO 20KHz +/- 1dB
S/N Ratio: 101 dB
Crossover Roll-Off: 12dB per octave
Input impedance: 10K
Input sensitivity: 200mv per channel >7V
THD: 0.01%
Input: 12V
Output: 15V
Power requirement: 11-16V DC
Unit dimensions in inches: 7.04" x 4.72" 1.1"

Controls: (Click here for diagram)

Master volume
Sub volume
Sub frequency (40-250Hz)
Fader
Input selector switch
50 Hz control (+ or = 18 dB)
125 Hz control (+ or = 18 dB)
315 Hz control (+ or = 18 dB)
750 Hz control (+ or = 18 dB)
2.2 KHz control (+ or = 18 dB)
6 KHz control (+ or = 18 dB)
12 KHz control (+ or = 18 dB)
Features
Rockville R7EQ 1/2 Din 7 Band Car Audio Equalizer EQ w/ Front, Rear + Sub Output. Includes mounting brackets and screws for easy installation. 7 adjustable bands of equalization (50Hz,125Hz,315Hz,750Hz,2.2KHz,6KHz and 12KHz).
Each band is adjustable from -18dB to +18dB. Adjustable subwoofer frequency from 40Hz to 250Hz. Built in crossover. Subwoofer level controls and subwoofer frequency cutoff controls (40-250 Hz).
Built in 7 volt line driver. Blue LED lights on each rotary knob . Front, rear, and sub preamp outputs. Aux input with gain knob to adjust aux volume . Strong metal chassis with high quality rotary knobs for all controls.
Amazing quality with low distortion (Built with top quality components). Frequency response: 20Hz TO 20KHz +/- 1dB . S/N Ratio: 101 dB. Crossover Roll-Off: 12dB per octave.
Input impedance: 10K. Input sensitivity: 200mv per channel >7V. THD: 0.01%. Input: 12V. Output: 15V. Power requirement: 11-16V DC . Unit dimensions in inches: 7.04" x 4.72" 1.1".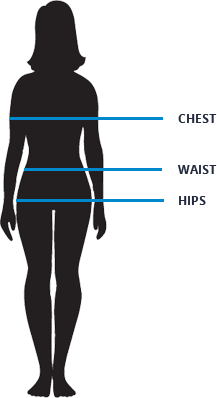 | size | chest(in.) | waist(in.) | hips(in.) |
| --- | --- | --- | --- |
| XS | 34-36 | 27-29 | 34.5-36.5 |
| S | 36-38 | 29-31 | 36.5-38.5 |
| M | 38-40 | 31-33 | 38.5-40.5 |
| L | 40-42 | 33-36 | 40.5-43.5 |
| XL | 42-45 | 36-40 | 43.5-47.5 |
| XXL | 45-48 | 40-44 | 47.5-51.5 |