Micro USB Hardwire Kit with LP Mini/Mini/ATO/Micro2 Fuse Lightning & Type-C adapters 11ft Hard Wire 5V/2A Output for Dash Cameras GPS Cellphone Dash Cam NuCam DL Battery Drain Protection
$15.95
(as of 05/07/2018 at 13:47 UTC)
Description
Size Guide
Reviews
Description
Search "How To Hardwire A Car dash camera" in Youtube and check the instructional video from dial2fast to find out how it works. The NuCam Hardwire Fuse Kit with Micro USB Bundle has everything you need to charge your dash cam, cellphone, tablets or other devices from your car's battery even if your engine is off. It has low voltage protection so that you can use to power your dash camera 24/7 without draining your battery to dead.If you're worried about someone breaking into your car when it's in the parking lot, you can use our NuCam DL and set it to parking mode so that it will be on and ready to record. The Dash Cam Hardwire Kit keeps your 12V outlet free, so you can keep your phone charged and power your dash camera at the same time. It also means that there's less RF interference or static when you're listening to the radio. You can play your favorite station without losing the signal.

What's Included:

1 x MicroUSB Hard wire Kit
1 x Low-Profile Mini Fuse Add-A-Circuit Fuse Holder
1 x Mini Blade Fuse Add-A-Circuit Fuse Holder
1 x ATO (regular) Fuse Add-A-Circuit Fuse Holder
1 x Micro2 Fuse Add-A-Curcuit Fuse Holder
1 x MicroUSB - Lightning adapter
1 x MicroUSB - Type C adapter
1 x Fuse Puller
* If your kit is missing any of the above adapters, contact Nuvending California office with your order # so that we can provide the correct adapter.
Features :
Hardwire kit for dash cameras that use micro USB
Works with NuCam DL, K1S, Zero Edge, DDpai, Goluk and more!
24 hour surveillance protects against battery dying Less RF interference
Keeps 12V cigarette outlet free
Does not alter original wiring. Easily installs on the existing circuit Install, looks clean and professional
Gives power to a number of electronic devices up to 5V/2A.
Extra length of hard wire allows you to connect to the fuse box under the hood: input length: 4.6ft, output length: 6.4ft
Features
Overall 11ft hardwire kit for dash cameras and other devices that use Micro USB or Lightning or Type C charging port. Our new kit set comes with Low-Profile Mini, Mini, ATO(Regular), and Micro2 Fuse Adapters. Extra length hard wire with the most popular fuse types will meet the applications for most car models.input length: 4.6ft, output length: 6.4ft.
📱/📷 For use with the NuCam DL, Mini 0806, Mini 0805 and Mini 0803, K1S Zero Edge Rexing, Black Box and iPhone, Samsung S7/S8/S9 etc
📹Perfect for parking surveillance, freeing up outlets in your vehicle
🔋Protect your battery: If your cars battery voltage drops to 11.6V/ 23.2V the regulator will cut off the power coming from the car battery. When car batteries are new, they're around 12.5 Volts or more. The regulator will monitor your car battery voltage level and cut the power when it gets to 11.6V. This leaves you with enough power to start your car and recharge the car battery. This Prevents battery over drainage. This hardwire kit is also suitable for 24V systems.
🔧Installation is easy and clean withough any help from professionals!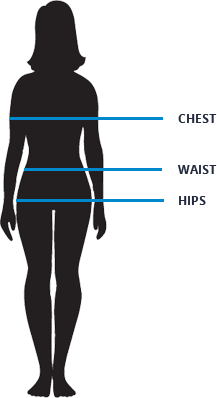 | size | chest(in.) | waist(in.) | hips(in.) |
| --- | --- | --- | --- |
| XS | 34-36 | 27-29 | 34.5-36.5 |
| S | 36-38 | 29-31 | 36.5-38.5 |
| M | 38-40 | 31-33 | 38.5-40.5 |
| L | 40-42 | 33-36 | 40.5-43.5 |
| XL | 42-45 | 36-40 | 43.5-47.5 |
| XXL | 45-48 | 40-44 | 47.5-51.5 |